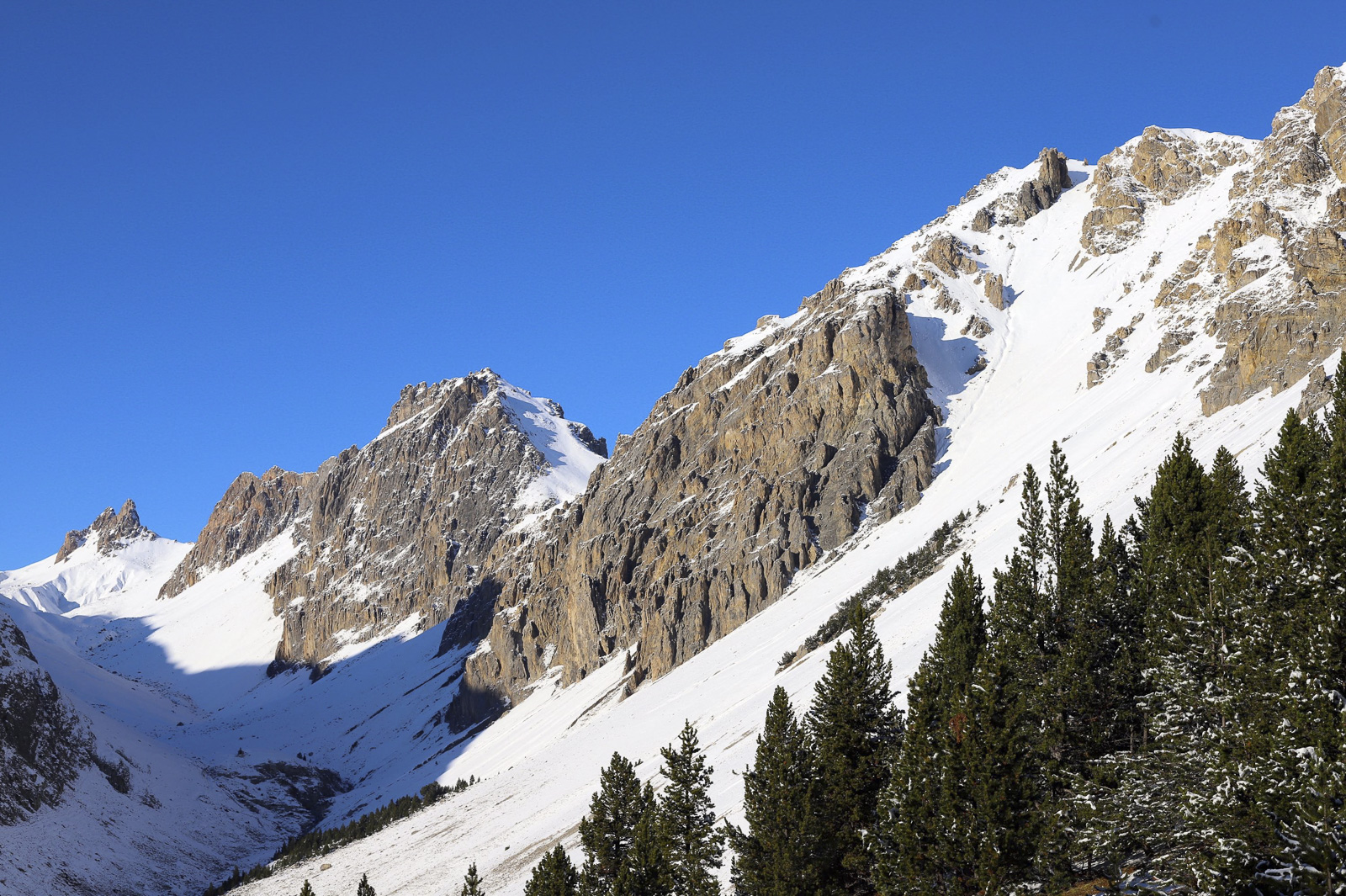 Back Country Skiing
Our lodge is ski in, ski out and you can just pull on your boots and head out for a snow day on beginner pristine backcountry trails such as the Crête de Baude or the Croix Carail (900m vertical height difference). For the adventuresome, there are more intense day trips to the tour de la Gardiole (1 100 m vertical height difference), the Grande Manche, the tour du Queyrellin or the Pic du Lac Blanc (1400 m. vertical height difference).
You can also head out into the Upper part of the Clarée Valley and spend a night or two in the mountain huts we partner with to access even more trails. Or why not try a day of Nordic backcountry skiing towards Buffère?
Topographic map reference IGN OT 3535 et 3536
For your comfort we have a boot dryer and lockers to store your mountain gear while you stay with us.
Cross Country Skiing
Névache boasts 45km of groomed ski trails. The trails crisscross the Névache plateau, linking the two slopes along the Clarée river's magnificent landscape. All the trails from beginner to the black level are frequently groomed, and one of the trails is even the run for the Clarée Valley marathon.
Other routes will take you up to the Col d'Echelle or to reach the upper part of the Clarée Valley.
For the experts, an itinerary via the Haute Route des Escartons takes you from Saint Véran to Névache through the groomed trails in the Queyras, the Cervières, from Clavière/Montgenèvre and the Clarée Valley with their wild natural environment. You will find comfortable accommodations in the many lodges and huts along the way.
For your comfort we have a boot dryer and lockers to store your skis while you stay with us.
Alpine Skiing
With reasonably priced day tickets, children can learn to ski right in Névache in a fun atmosphere. No need for a big resort, just slopes in the woods, around moguls or slaloms in the sun.
ESF offers classes and ski certificates for beginners to Snowflake 3 classification.
For the sledding, groomed sledding slopes are available near the Champ Bellet ski slopes.
For the daring skiers, the bigger resorts at Montgenèvre and Serre Chevalier are located about 30 minutes from the lodge.